ABOUT
Our aim is raise the standard of Baristas working in coffee shops throughout Cork and Munster. We want to identify local talent, encourage and nurture them, and train them to be top class Baristas. As a training facility, we have over 10 years' experience in the coffee industry. We have "hands-on" experience, as Baristas with customers on the frontline and as coffee distributors. As importers, we've travelled to our roasters to see various beans at the point of delivery. All Cork Barista School Trainers have extensive experience in the coffee industry and are currently on the SCA Diploma Program. The SCA (Specialty Coffee Association) are the world governing body in coffee standards and training.
Meet The Trainers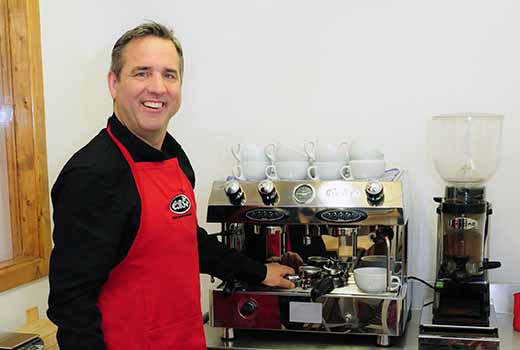 Declan Nestor
Declan Nestor is the owner of Cork Barista School and Mr Cotton Ltd (www.mrcotton.com). Mr. Cotton is a mobile café business, set-up in 2006, which primarily provides a café service to business parks in Cork and has 4 daily routes throughout the city. Mr. Cotton also provides a coffee service at Weddings and for Corporate Events. With 10 years of Barista experience and knowledge, Declan decided to formalise their training program which "sowed the seed" for Cork Barista School. Declan is currently doing the SCAE Diploma Programme.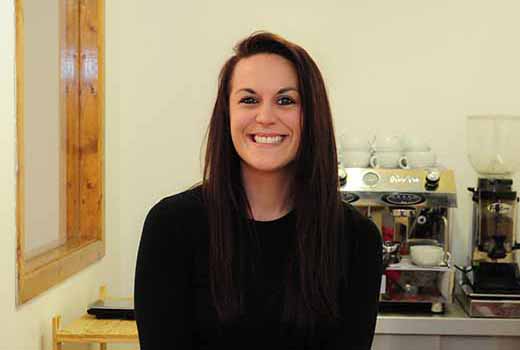 Jessica Womersley
Jessica Womersley has 4 years Barista experience. Jess joined Mr Cotton as a senior Barista in May 2015 and was instrumental in the set-up of Mr Cotton's first Barista Bar within Abtran (Blackrock Business Park). Jess is officially a Professional Barista after completing the Barista Module of the SCAE diploma this year and she helped to design the "Introduction to Coffee and Foundation Barista Skills" course currently being conducted by Cork Barista School.